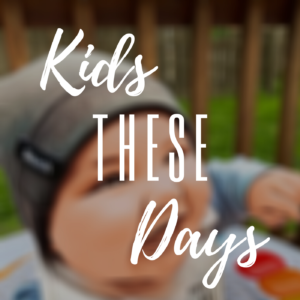 Welcome to our new project, Kids These Days – a podcast about why kids do what they do and geared towards the adult caregivers in their lives! We cover a variety of topics ranging from process vs. product art to why culture is more than just a color, to empathy and modeling behaviors – and everything in between in bite-sized episodes.
Meet our co-hosts, Ruddy Benavides and Sarah Holmes, and stay tuned for future episodes that bring you "voices from the field" – providers, parents, directors, etc. that are out there doing what you do every day!
Subscribe to our podcast on your favorite platform (find us on Apple Podcasts, Spotify, and Stitcher) to stay updated on the latest episodes. We love hearing from our listeners, too! What topics do you want to know more about? What questions do you have for your peers? E-mail us at kidsthesedayspod@gmail.com
Are you on social media?
Follow our podcast updates on Facebook and Instagram at @kidsthesedayspod
---
Check out our trailer below! Remember to bookmark this page and check back in weekly as we update our resources for every episode!